Hoy comparto con ustedes más que un sueño hecho realidad, una filosofía de vida con la que coincido plenamente y que te invito a conocer a través de este espacio.
Quiereteypunto inicia en el 2017  con la intención de compartir diferentes experiencias a través del Facebook, pero al ver la acogida que tenía, decidí darle forma a este sueño que me hacía mucha ilusión, y que nace desde el alma para crear un centro de bienestar emocional. 
Por este motivo en el 2019  Queremos abre sus puertas como un Centro de Bienestar, con el anhelo de compartir todos  los aprendizajes y vivencias para el crecimiento de las personas. 
Queremos se especializa en trabajar el autoconocimiento, el empoderamiento, el liderazgo personal, la autoconciencia, la autoaceptación, la lealtad hacia uno mismo, el quererse, el despertar del trance de la desvalorización y la atención plena, desde la parte cognitiva, emocional y corporal.
Desde entonces Queremos se ha convertido en un punto de encuentro para todas aquellas personas que quieren crecer, implementar una nueva forma de SER  y potenciar nuevas habilidades, competencias y destrezas, desde este maravilloso mundo del crecimiento.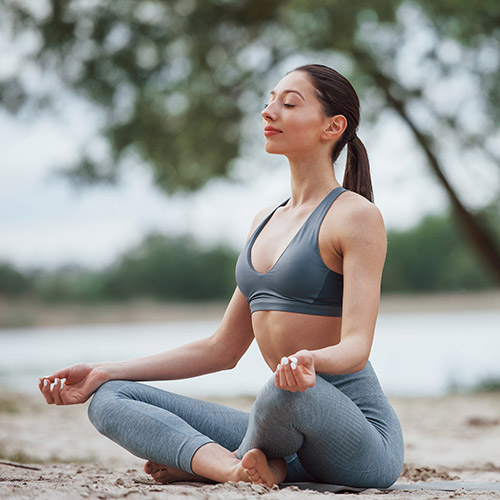 What we do
Bring The Healthiest Change in Your Life by Yoga
Aenean auctor wisi et urna. Aliquam erat volutpat. Duis ac turpis. Integer rutrum ante eu lacus. Vivamus eget nibh. Etiam cursus leo vel metus. Nulla facilisi. Aenean nec eros. Vestibulum ante ipsum primis in faucibus orci
luctus et ultrices posuere cubilia curae.
Our Trainers
Meet Our Professional Trainers
Testimonials
What People Have to Say About Us
Taller Mindfulness
El taller me dio la oportunidad de iniciar el proceso de quererme a mi misma, darme cuenta que a través de enfocarme en mi presente, estoy en paz conmigo misma y con los demás. Mindfulness es para mi una nueva forma de vivir, una filosofía de vida.
Realmente lo recomiendo
Aprender a poner atención en el ahora, gestionar las emociones sin rechazo con amor, poner en perspectiva los hechos que suceden fuera de mi, ser conscientes de mi cuerpo y mi respiración para estar presente son herramientas aprendidas dentro del curso que ofrecen un gran apoyo para la vida y sobretodo para lidiar con los cambios que estamos viviendo en este contexto. Llevé el curso en pareja y ha sido uno de los regalos más enriquecedores de los últimos tiempos. Realmente lo recomiendo.
Gracias Peggy Jean
racias al curso de Mindfulness y movimientos conscientes, pude lograr ubicar, ver y describir un temor que tenia desde niña y ahora que lo ubique, vi reconocí, analice cariñosamente que el temor que yo tenía era creado por mi misma y ahora es mi amigo, cuando aparece lo invito amablemente a sentarse junto a mi como amigo. Vivo más tranquila y en paz conmigo misma.
El taller fue enriquecedor me hizo ser consciente de que muchas veces el día a día te gana y comienzas a vivir de manera automática sin disfrutar del estar presente, aprendí técnicas de meditación que son muy útiles.
Programa de Autocoaching
El programa de Autocoaching me ayudó a entender la importancia del manejo de mis emociones. Muchas veces por creencias miedo o prejuicios o el vernos vulnerables los reprimimos, dejando de ser nosotros mismos. Gracias por ayudarme a ser más consciente a ser una mejor versión. Gracias peggy ya espero con ansias el próximo taller.
Realice el programa de Autocoaching con mucho entusiasmo y fe, ha sido mi primera experiencia con Peggy y más fructífera ya que mi vida ha dado un verdadero cambio, gracias a su gran experiencia y calidad de orientación, aportando en mi vida nuevos aprendizajes. Incluso para mi siendo una persona con Bordeline, me ha brindado muchas pautas para gestionar mis emociones e involucrame en mi vida presente, siendo consciente siempre. Estoy muy feliz de haber conocido a peggy y haber tenido la maravillosa oportunidad de recibir este programa.
Lleve el programa de autocoaching me ayudó muchísimo a mejorar como persona a conocerme a empoderarme como mujer, a comprender y aceptar a los demás como son, mirarlos con el amor compasivo. Ahora se que soy un Ser valioso, que tengo que actuar desde mi SER. Que soy la protagonista de mi vida, ahora yo soy la que toma el control de mi vida. Este programa fue muy interesante, bien explicado con reflexiones, trabajos en grupo en los cuales nos ayudamos mucho, empatizábamos con las vivencias de las compañeras y ejercicios prácticos. Lo recomiendo muchas para mejorar y crecer como personal.
Your Testimonial Title
En agradecimiento total con Queremos por este maravilloso programa de Autocoaching que llego a mi vida en el momento justo y preciso al inicio no sabia cuanto iba a fluir en mi, pero ahora me doy cuenta que me ha sumado un moento. Fromamos un grupo de personas que sintonizamos muy bien desde el inicio y sé que no fue por casualidad que hayamos sido las que fuimos. Mi bella coach Peggy un gran ser humano nos supo guiar y proporcionar valiosas herramientas A las que recurro cada vez que lo requiero.
Watch Free Tutorials from Our Coaches Right Now
News And Blogs
Check Out Our Latest Blog
Subscribe Newsletter
Enter your email address to register to our newsletter delivered on a regular basis!